Access to Legal Education Expanded Through Increased Distance Learning
August 17, 2023
The COVID-19 pandemic accelerated a shift toward distance learning in higher education. According to the National Center for Education Statistics, in 2021, the percent of students enrolled in distance education courses in postsecondary institutions in the fall was 59%. The option to learn online opens access to students, particularly those who may be balancing other obligations like family and work, who do not have ready access to transportation, or who may live in areas that are far from their desired law school.
Importantly, law schools now have new freedom to deliver significantly more of the JD curriculum through distance learning. The Council of the ABA's Section of Legal Education and Admissions to the Bar voted in May 2023 to change the law school accreditation standards to allow law students to earn up to 50% of credits necessary to earn a JD through distance learning. At its annual meeting in August, the ABA's House of Delegates approved that change. This change will bring the law school accreditation standards in line with distance education limits set by the U.S. Department of Education.
LSAC has been a strong supporter of expanded distance learning opportunities for law students, in keeping with our mission to advance law and justice by encouraging diverse, talented individuals to study law and by supporting their enrollment and learning journeys from prelaw through practice. We believe the change approved by the Section and the House of Delegates is an important way to further open doors to the legal profession, increasing access for underrepresented communities and busy people. We know from our interviews with minoritized students especially that "time is a luxury." Beyond their academic responsibilities they are often engaged in work, family, and community responsibilities. As one student poignantly told us, "Because I've made myself so available to my family, [when I go to law school] I'm going to have to say no to my family, and this will be a huge hinderance to them."
Besides that, it is the way of the future. Those of us who only experienced classroom learning may lament the passing of an era, but research shows there are benefits to online learning such as higher retention rates, time savings, and lower costs. According to eLearning Industry research, online learning raises retention rates by 25-60%. Additional recent research shows that online learning requires 40% – 60% less time learning than traditional classrooms. Further, an online degree is on average more than $10,000 less than the cost of a traditional campus degree. (For additional online learning statistics and trends, see this July 2023 piece by Catherine Cook at Upskillwise.)
Of course, as law schools learned during the pandemic, there is much more to successful distance education than simply recording and transmitting a classroom lesson. Successful online learning involves a combination of synchronous and asynchronous opportunities that, when done well, increase both access and student satisfaction and seem to increase overall learning outcomes as well.
Increasing access to the profession for those typically underrepresented was the chief motivation for the creation of the first in the nation ABA accredited fully online JD program at St. Mary's University School of Law, according to Dean Patricia Roberts. "We understand that not all students have the privilege of enrolling in law school full-time or the ability to leave family or employment and undertake additional expense to move and attend classes on campus," said Dean Roberts, who also serves on the LSAC Board of Trustees. "Online learning is a great option for some students and can be a catalyst for improving course outcomes for all students, including historically underrepresented students."
I'm particularly interested in increased distance and eLearning opportunities for law students and lawyers not only because it makes the JD more accessible, but because of its importance for law student and lawyer professional development. Students have long come to law school from uneven playing fields. First-generation college students, for instance, come without the same advantages of access and experience as their peers whose parents may themselves hold graduate or professional degrees. Some of that unevenness can be leveled more rapidly with the deliberate use of distance and online learning tools, before enrollment, during law school, and even after. Starting with online preparation for the LSAT, candidates have a growing menu of resources available to them on LawHub, including tools to get ready for the 1L experience, a legal analysis bootcamp, and our Modern Law Practice Certification, which is designed to develop the specific knowledge, skills, and abilities that most legal employers are seeking. As students enter practice and the profession, they will find that much of their continuing professional development and continuing education is delivered through distance and eLearning experiences.
Future generations will likely wonder at the slow pace with which we moved to distance education. To me it is clear that distance learning of all sorts supports greater access to the profession, and that is a good thing. The recent change in the ABA standards allowing up to half of JD credits to be earned via distance learning is a big step forward for the entire profession.
James Leipold
Senior Advisor, LSAC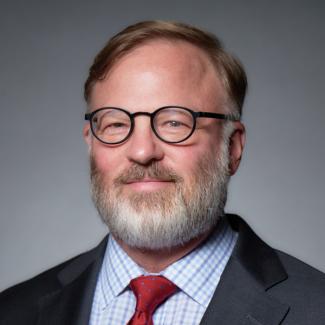 James Leipold is a senior advisor with the Law School Admission Council. Prior to joining LSAC, he worked as the executive director of the National Association for Law Placement in Washington, D.C., for more than 18 years.